test
Start The Adventure...

Get Your PADI Licence Today....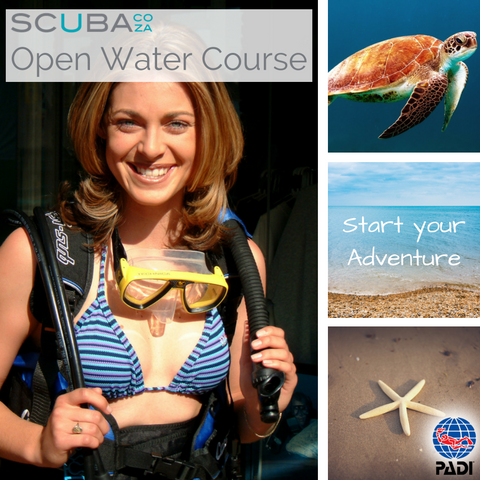 Summary:
Cost : R 7 499 pp 
(*R8 499 pp Peak Season Rate)
Qualifies you to : Dive to 18m (PADI Open WaterCertification)
Duration : 2 Weekends

Weekend 1 @ The Aquanzi Lodge Pool, Fourways 

Sat & Sun, 7am - 2pm Theory & Pool Sessions

Weekend 2 @ Sodwana Bay (Norther KZN, 550 km from JHB) 

Thursday - Sunday, Open Water Divers & Tour
Course Includes :
PADI Registration & Processing Fees
PADI Materials, Ultimate Crew Pack
(Dive Log Book, DVD's & PADI Manuals)
Use Of : Snorkeling Gear (Mask, Snorkel, Fins) + Wetsuit
Use Of : Hard Gear (BCDs, Airsystems, Weightbelts & Cylinders)
Sodwana Tour Package:

3 Night 5 Dive Dinner B&B Package
 
@ Sodwana Bay Lodge 3 Star RCI Resort

* Non divers welcome @ R3250 pp sharing

* Casual / Qualified divers welcome @ R 4500 pp sharing

You will complete:
All dive theory & exams, all pool sessions, all open water sessions
HERE'S WHAT OTHER PEOPLE ARE SAYING ABOUT THEIR EXPERIENCE: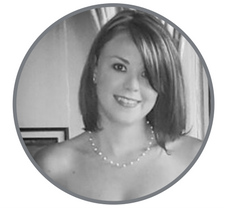 Robyn Giessen : "Excellent! I got the opportunity to do my PADI open water course for my 21st. I absolutely loved it. Thank you to Vanessa and Kevin for being such a wonderful team and for giving me the opportunity to dive! Will be blowing many happy bubbles soon! 
View review on Facebook
Rob Earle : "We can not thank these people enough for what they have done for us, to achieve our goal and make our dreams come true. Kev, (especially Stefan with his patience & kindness) & Vanessa - from the bottom of our hearts, thank you so much for everything! Bob & Mandy."
View review on Facebook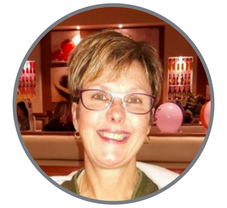 Lynette Van Dyk : "I have just completed my PADI Open Water Scuba certification. I want to thank Kevin & the Team for all their patience. It has been an awesome experience!"
View review on Facebook
SODWANA BAY QUALIFYING PACKAGE
Was R8499 now only....
R7499 pp sharing
* Rates Based on a 3-Night, 5-Dive 
Dinner, Bed & Breakfast Package
* Rates Quoted Per Person Sharing
* Single Supplements Quoted Accordingly
* Non-Divers Welcome
Pool Sessions & Theory
@ Aquanzi Lodge, Fourways
Sat & Sun, 7am - 3pm
_______________________________________

Qualifying Dives 
@ Sodwana Bay Wetlands Park, KZN 
* 550km from JHB
4 Awesome Ocean Training Dives
+ 1 Extra "Adventure / Fun" Dive
@ Sodwana Bay Coral Reef Sites
* Seasonal Surcharges may apply over peak times & long weekends.
_______________________________________

Dive Tour & Accommodation
Thursday-Sunday (tour dependent)
3 Nights Dinner Bed & Breakfast
@ Selected 3 Star Dive Lodge
_______________________________________

Entrance Fees
Course Excludes Entry Fees to the 
Isimangaliso Wetland Park 
@ R40 pppd + R60 per car pd
 Government Dive Permit of +/- R95 pp
* Entry Fees need to be paid in cash
* Subject to change without notice
_______________________________________

This is "The Ultimate Dive Experience..."
Guaranteed to change your view on life forever!
Our Sodwana Bay Qualifying Package is the Ultimate Dive Experience offered by the SCUBA.co.za Dive Team. It is guaranteed to change your view on life forever! 

This package is conducted over 2 weekends:
Weekend 1 : Sat & Sun, 7am - 3pm 
@ The Aquanzi Lodge Pool, Fourways
Weekend 2 : Thursday - Sunday (tour dependent) 
@ Sodwana Bay, KZN
3 Nights, Dinner, Bed & Breakfast Package 
@ Our Selected 3 Star Dive Lodge 
4 Ocean Training Dives + 1 Extra Fun & Adventure Dive.

Sodwana Bay is situated in the Isimangaliso Wetlands Park, which is a World Heritage Site. It has been a protected reserve since the 1950's, therefore ensuring the abundance of fish life and pristine corals. Classified as one of the top dive sites in the world this 50 km reef complex boasts around 95 species of hard and soft coral, sponges, other invertebrates and around 1200 fish species. This reef system is on every divers' bucket list... So don't miss this amazing opportunity!

Accommodation provided by one of our specially selected dive lodges just outside the park gates and the lodge offers dinner bed & breakfast packages based on a per person sharing rate. 
Should you wish to book a single room a single supplement surcharge will apply and can be quoted for accordingly. 
* Non-Divers are welcome to join us on the tour, simply enquire with us for non-diver rates. 

WHAT DOES THE PADI OPEN WATER (BEGINNER) COURSE ENTAIL?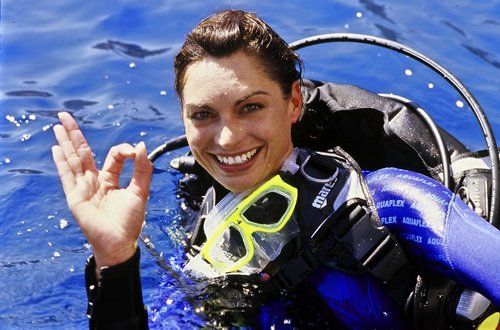 What's the cost in getting my PADI Open Water certification?

Course prices range from R2 999 pp for a Pool & Theory Referral up to R4 999 pp for the Bass Lake Qualifying Packages, R5 499 pp for the Marico Oog Qualifying Packages right up to R7 499 pp for the AMAZING Sodwana Bay Ocean Qualifying Packages (pp sharing, based on tour package). More info on our Dates & Venue Sheet.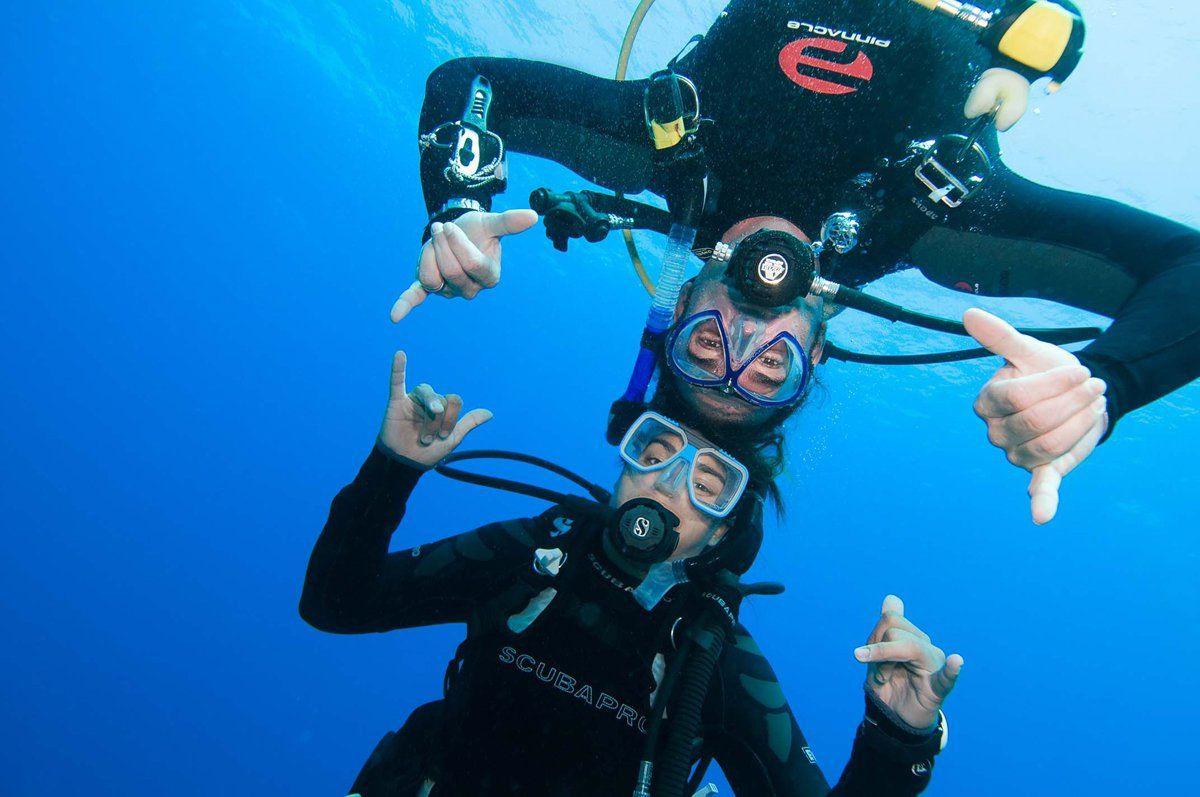 How long does it take?

Our courses take place over 4 days and are run over 2 weekends.
We run regular courses starting each month. The first weekend takes place at our training pool in Chartwell Estates, Fourways, JHB. The qualifying sessions are hosted at either Sodwana Bay in KZN,  Marico Oog close to Zeerust or at Bass Lake in Henley On Klip.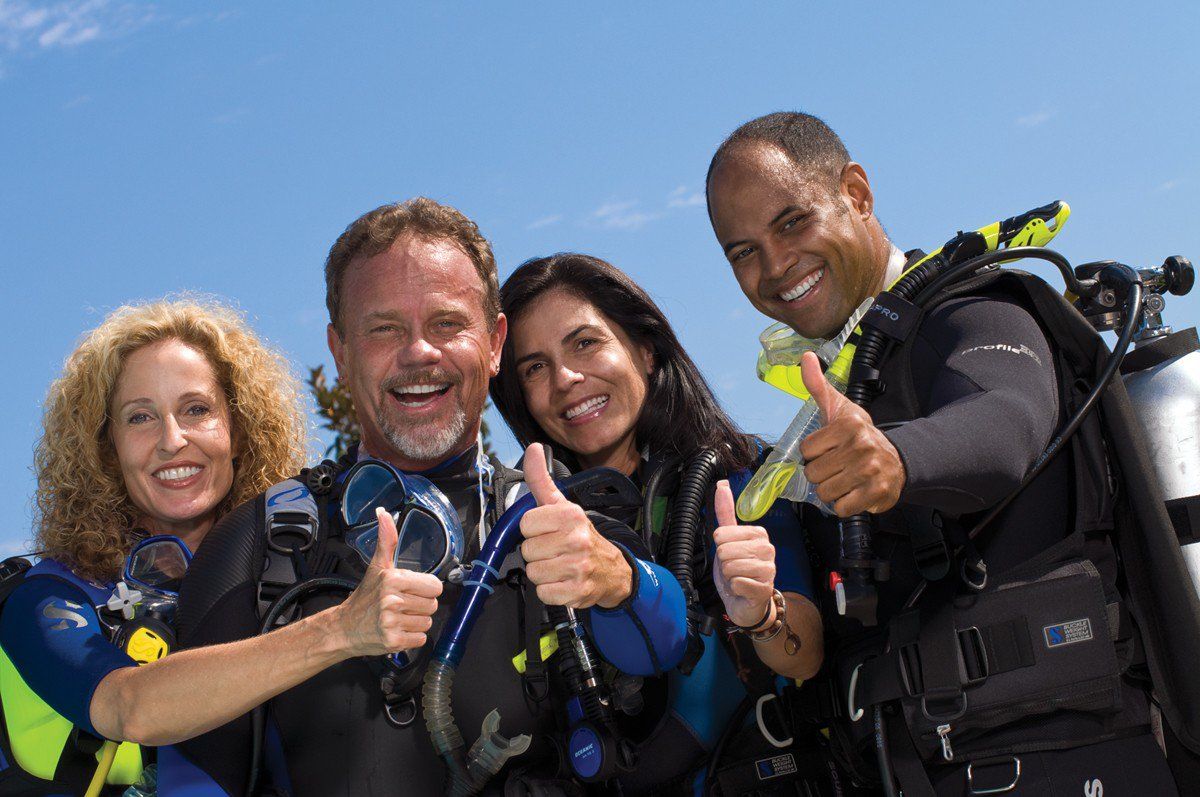 Do I need to study?

When you book, we will send you a PADI Ultimate Crewpak containing everything you need to get started. Simply watch the set of DVDs & review the dive manual.  Once on course, you will explore the remaining dive theory with your PADI Instructor. It's all really simple, there are a few basic rules for safe diving which will be covered in depth during your course.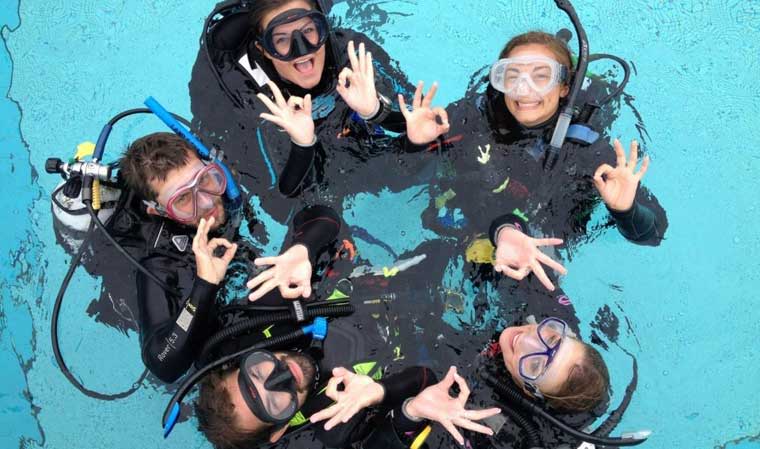 What gear do I need?

Our course includes use of ALL gear as needed.
Use Of : Snorkeling Gear (Mask, Snorkel, Fins) + Wetsuit
Use Of : Hard Gear (BCDs, Airsystems, Weightbelts & Cylinders)
* We highly recommend that you invest in a wetsuit for your own personal comfort and hygiene.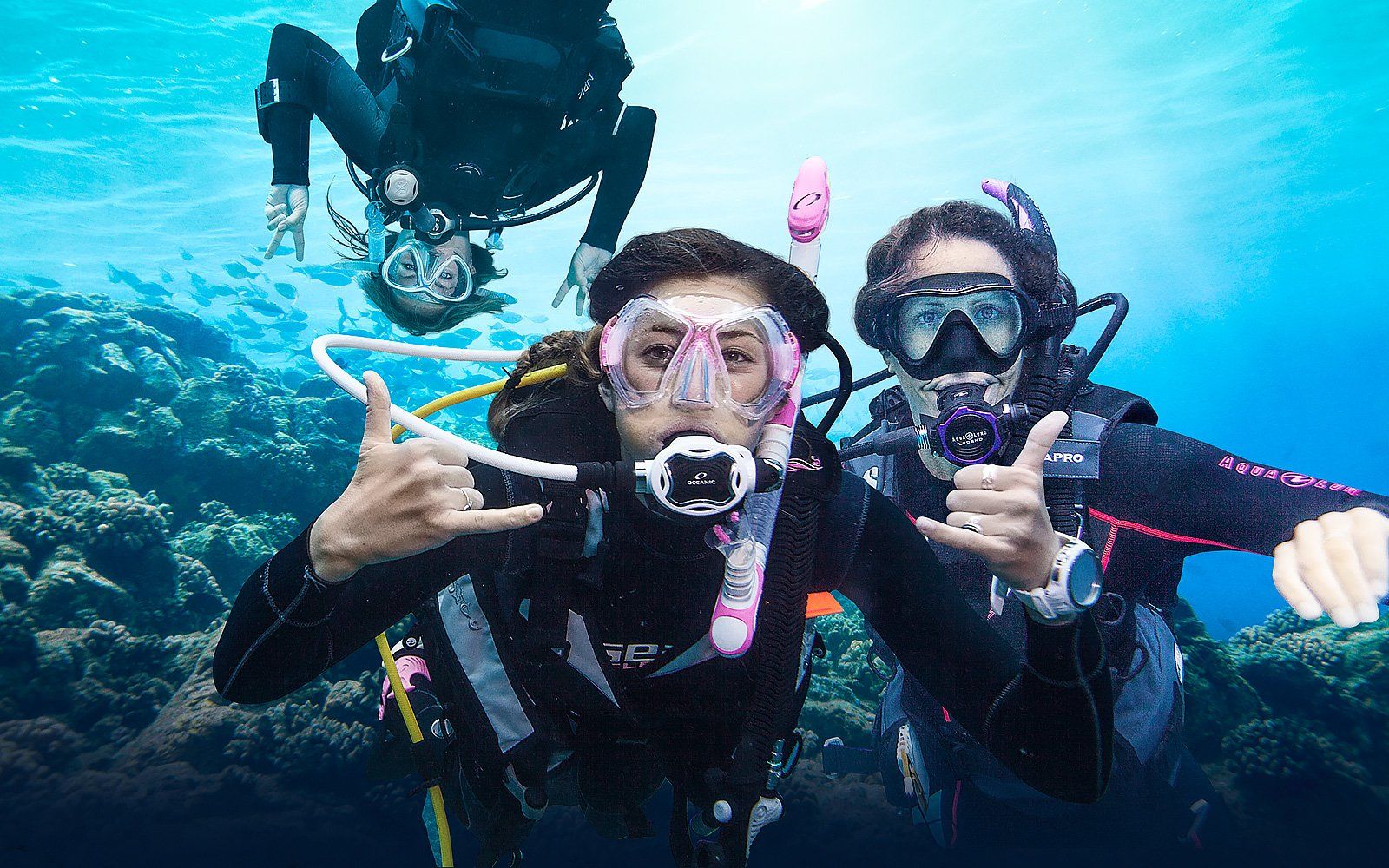 To attend the course, I must be...

12 years or older.
A competent swimmer. All participants are required to swim 200 meters (at your own pace) & tread water for 10 minutes. If you have a fear of water, diving is not the best way to conquer that fear.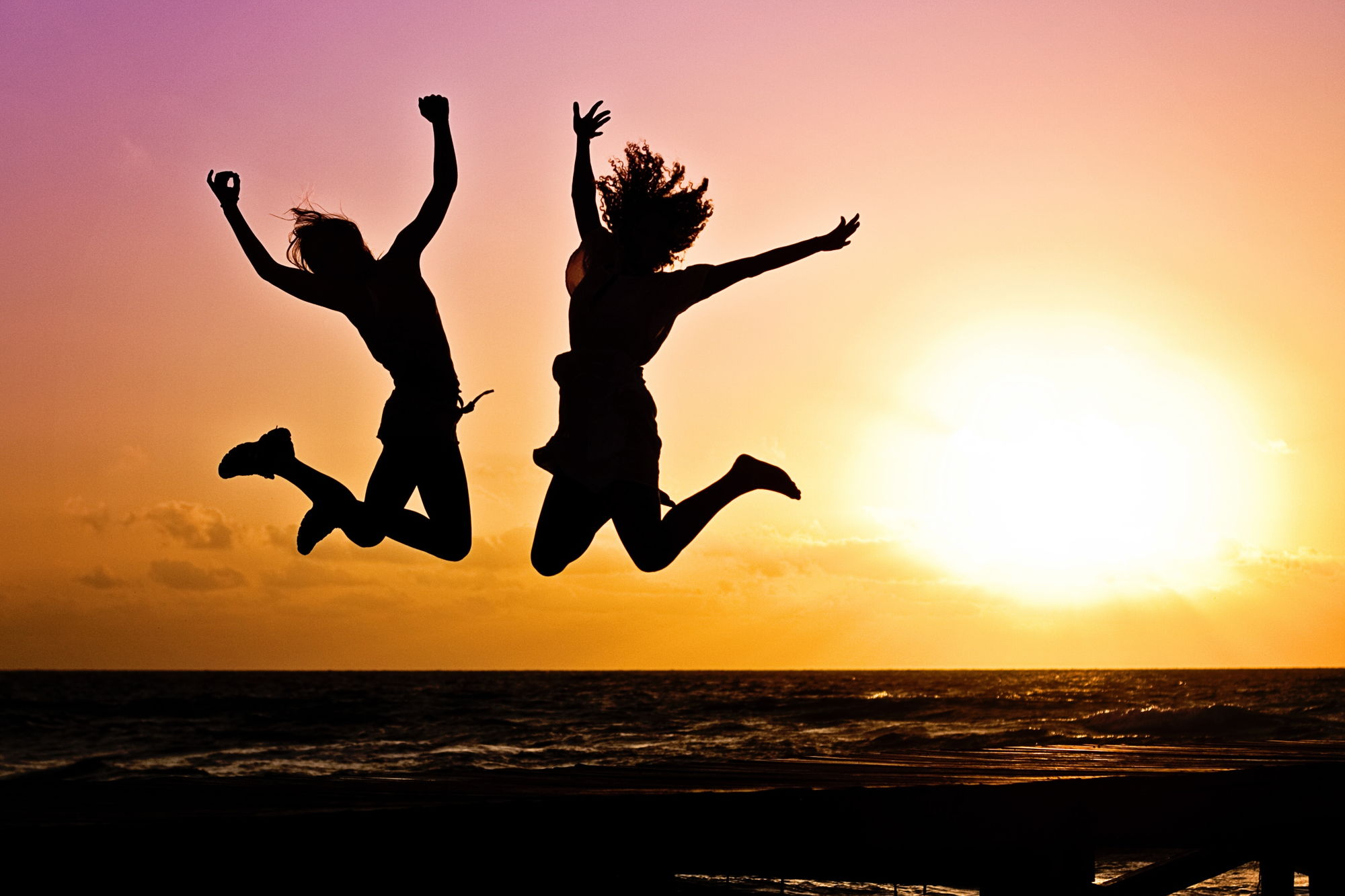 Our Money Back Gaurentee...

* Students will receive original PADI Open Water Scuba Materials
* The courses will be supervised by PADI Scuba Diving Instructors.
* High instructor to student ratios to ensure personalised attention.
* 100% Satisfaction MONEY BACK GUARANTEE!!
WHY LEARN TO DIVE...? WATCH & SEE...
START THE ADVENTURE... GET YOUR PADI DIVE LICENCE TODAY!
Summary:
2017 SUMMER SPECIAL * Get R1000 Off Your Course!
Courses Starting Every 2 Weeks All Year Round!
The PADI Open Water (Beginner Course) Certification
Qualifies you to dive to a max depth of 18m
PADI Certifications are Internationally Recognized
PADI Open Water Courses Takes place over 2 Weekends
Weekend 1 :
Theory & Pool Sessions @ The Aquanzi Lodge Pool, Fourways
Weekend 2 :
Open Water Dives @ Alternating Inland / Ocean Venues
Note : We offer 3 variations on our PADI Open Water Course
Prices range from R 5 999 pp - R 8 499 pp * Package Dependent
Please submit the form on the right to get more detailed information sent to you.
Course Includes :
PADI Registration & Processing Fees
PADI Materials, Ultimate Crew Pack
(Dive Log Book, DVD's & PADI Manuals)
Use Of : Snorkeling Gear (Mask, Snorkel, Fins) + Wetsuit
Use Of : Hard Gear (BCDs, Airsystems, Weightbelts & Cylinders)