Red-Sea-2017
Red Sea Dive Tour July 2017... The Dive Adventure Of A Lifetime...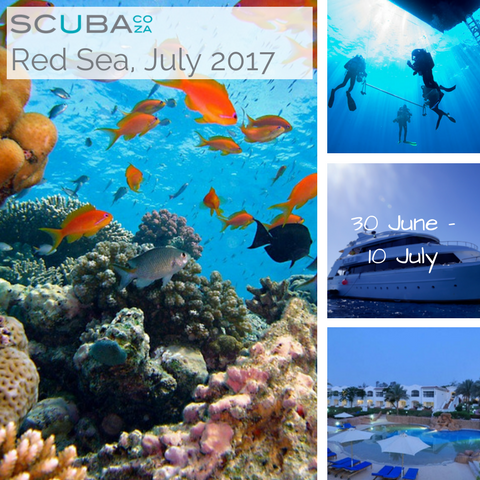 SCUBA.co.za RED SEA TOUR 30 June - 10 July 2017
Summary:
Northern Red Sea Safari
Dive The World Famous SS Thislegorm Wreck
Depart JHB : Friday 30 June 2017 @ 7pm
Arrive Back JHB :  Monday 10 July 2017 @ 7am 
2 Night Accommodation at The Hilton Dream (Sharm)
6 Night Liveaboard Tour with Unlimited Diving
Incl ALL Meals & Soft Drinks + Local Beers 
Incl Nitrox + Cylinder & Weightbelt Use
Incl ALL Fuel Charges
R24 999 pp * Now Only R19 999 pp* SCUBA.co.za Club Offer
Tour hosted by SCUBA.co.za Gareth Austin & Kirsty Wright

Additionals & Exclusions

Excl Airport Taxes of +/- R3900 pp
Excl Crew Gratuities of 70 Euro pp
Excl Ras Mohammed Park Fees 7 Euro pp
Excl Visa Processing Fee of R250 pp (optional service)
Excl Gear Rental (BCD, Airsystem, Dive Computer, Torch, Wetsuit, Mask, Snorkel, Fins)
"SCUBA.co.za CLUB SPECIAL" BOOK THIS MONTH & RECEIVE A FREE NIGHT DIVER SPECIALTY COURSE
WHAT DOES THE RED SEA CLUB TOUR ENTAIL?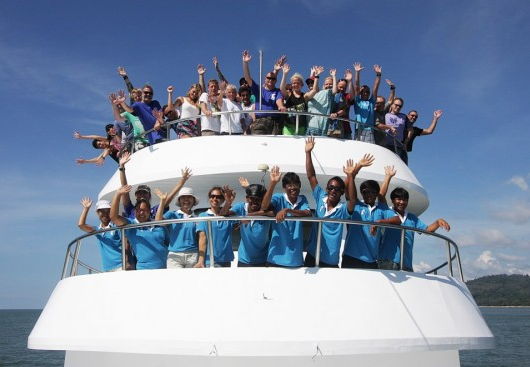 When do we depart & come back?
Our flight departs O.R Tambo International Airport  @ approx 9:45pm on Friday 30th June (airport check-in @ 7pm). Arrive in Cairo and catch connecting flight to Sharm-el-Sheikh on Saturday 1st July.
Our flight back to South Africa leaves Sharm-el-Sheikh on Sunday 9th July with a connecting flight in Cairo. We arrive at O.R Tambo International Airport @ approx 7:40am on Monday 10th July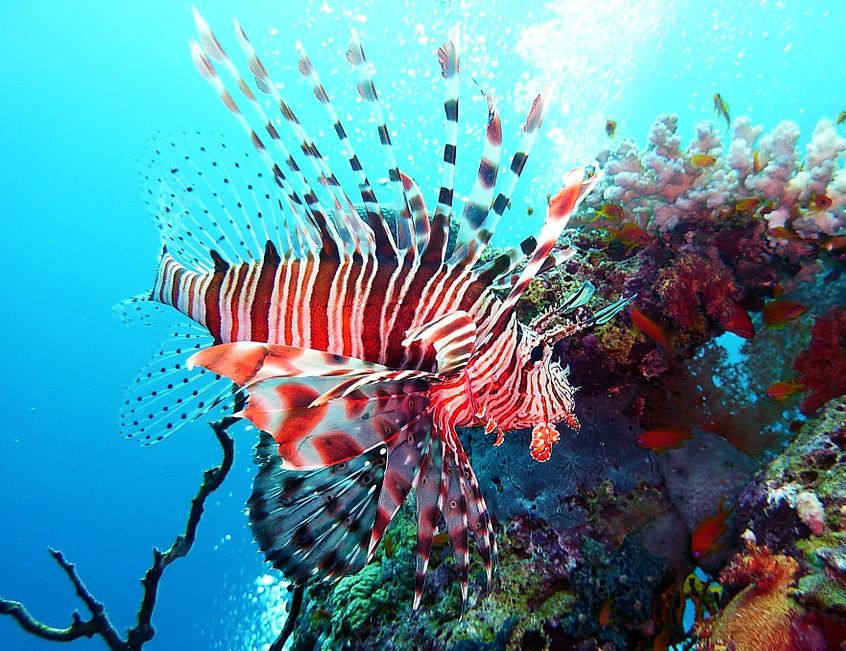 Tell me about the Itinerary 
Our first night is spent at The Hilton Dream in Sharm-el-Sheikh. We board the liveaboard on Sunday 2nd July. The diving starts with a check dive and we do our first night dive. We spend the next 5 days diving in and around the Ras Mohammed National Park. Highlights on the trip include the famous SS Thistlegorm wreck, Shark Reef, Jackfish Alley and the SS Dunraven wreck.
We return to port on Saturday 8th July and spend another night at The Hilton Dream in Sharm-el-Sheikh. Spend the day at leisure, visit the local markets or lounge at the pool. We depart the hotel on Sunday 9th July for our flights back to South Africa.
Tell me about the boat 
M/Y Brina
The boat can accommodate 20 passengers, in 10 cabins (4 double and 6 twin) Each cabin has en-suite toilet and shower, individual air-con, LCD TV with DVD Communal Facilities: Large Saloon, Dining Area, Sun Deck with Bar, Large Diving Deck with Charging Rack, Upper Sun Deck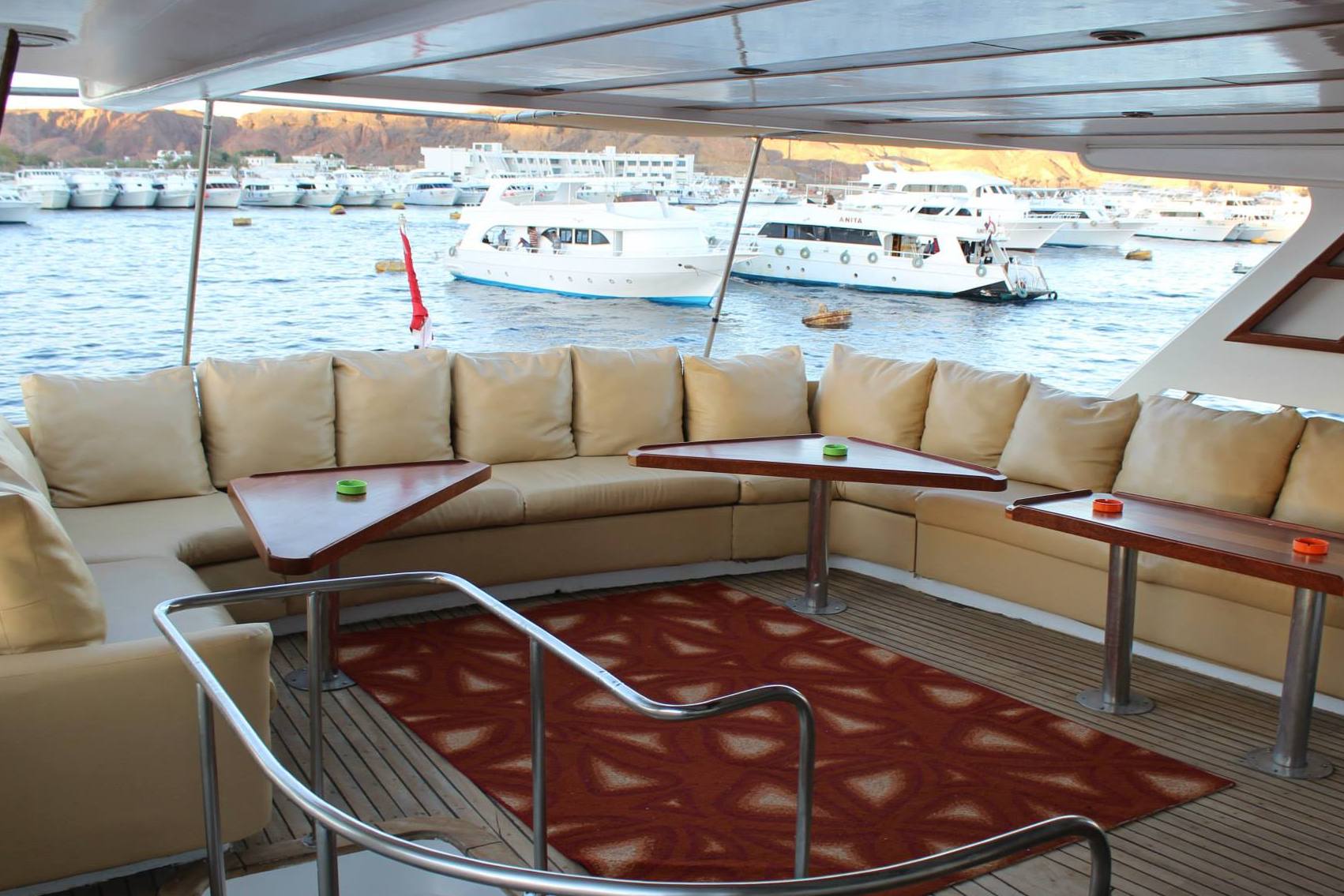 Tell me about the Cuisine 
Onboard the liveaboard, breakfasts will consist of a local selection of fresh fruit, cheeses, jams, pita bread, fried, boiled or scrambled eggs, pancakes, sausages, beans and chopped salad mixes. Lunches and dinner will be a selection of local cuisine which is pleasant for western tastes. They are based on various beef, chicken or fish dishes and served with vegetables, rice, pasta and a variety of sauces such as tahini (sesame-seed based) and humus (chick-pea based). All meals are freshly prepared daily in the galley onboard the liveaboard.
Tell me about the Diving
All levels of dive qualification are considered acceptable to dive the Northern Red Sea, however, we recommend being an Advanced Diver or higher.
Book your Spot Today and Join us on a Trip of a Lifetime!
SCUBA.co.za RED SEA TOUR 30 June - 10 July 2017
Summary:
Northern Red Sea Safari
Dive The World Famous SS Thislegorm Wreck
Depart JHB : Friday 30 June 2017 @ 7pm
Arrive Back JHB :  Monday 10 July 2017 @ 7am 
2 Night Accommodation at The Hilton Dream (Sharm)
6 Night Liveaboard Tour with Unlimited Diving
Incl ALL Meals & Soft Drinks + Local Beers 
Incl Nitrox + Cylinder & Weightbelt Use
Incl ALL Fuel Charges
R24 999 pp * Now Only R19 999 pp* SCUBA.co.za Club Offer
Tour hosted by SCUBA.co.za Gareth Austin & Kirsty Wright

Additionals & Exclusions

Excl Airport Taxes of +/- R3900 pp
Excl Crew Gratuities of 70 Euro pp
Excl Ras Mohammed Park Fees 7 Euro pp
Excl Visa Processing Fee of R250 pp (optional service)
Excl Gear Rental (BCD, Airsystem, Dive Computer, Torch, Wetsuit, Mask, Snorkel, Fins)