PADI Dive Master Course
Start The Journey...

Become a PADI Professional

....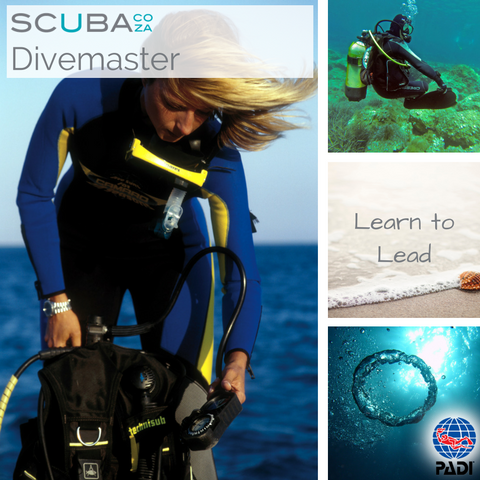 Summary:
PADI Dive Master Course * Special * Incl Materials @ R6999
Internship Based Course (You work with our team on weekends as you learn, it is a once in a life time experience)
6 - 8 Weekends (12 Days) 7am - 4pm
Pool Weekends @ The Aquanzi Lodge Pool, Fourways JHB
Open Water Weekends @ Bass Lake, Henly On Klip
Course Includes :
PADI Materials & Crew Pack
Use Of : Snorkeling Gear (Mask, Snorkel, Fins) + Wetsuit
Use Of : Hard Gear (BCDs, Airsystems, Weightbelts & Cylinders)
Now Only R6999 pp * Limited Special Offer
Learn To Lead, Start The Journey to Becoming a PADI Pro!
Course Excl : PADI Registraion Fees
HERE'S WHAT OTHER PEOPLE ARE SAYING ABOUT THEIR EXPERIENCE: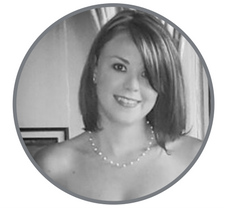 Robyn Giessen : "Excellent! I got the opportunity to do my course for my 21st. I absolutely loved it. Thank you to Vanessa and Kevin for being such a wonderful team and for giving me the opportunity to dive! Will be blowing many happy bubbles soon!
View review on Facebook
Rob Earle : "We can not thank these people enough for what they have done for us, to achieve our goal and make our dreams come true. Kev, (especially Stefan with his patience & kindness) & Vanessa - from the bottom of our hearts, thank you so much for everything! Bob & Mandy."
View review on Facebook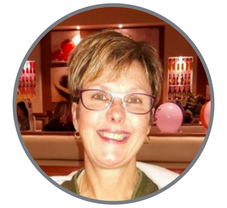 Lynette Van Dyk : "I have just completed my PADI Scuba certification. I want to thank Kevin & the Team for all their patience. It has been an awesome experience!"
View review on Facebook
WHAT DOES THE PADI DIVE MASTER COURSE ENTAIL?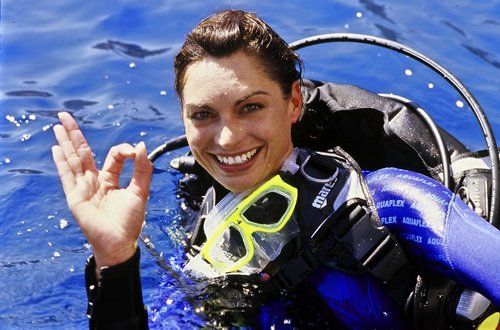 What's the cost in getting my PADI Dive Master certification?
PADI Dive Master Intern Course Special @ R6 999 pp.
Additional add-ons would be tours to Sodwana Bay (pp sharing, based on tour package). More info on our Dates & Venue Sheet.

You get to work with our team during this course as its a fantstic way to learn, its almost like an internship but you are still treated like a customer.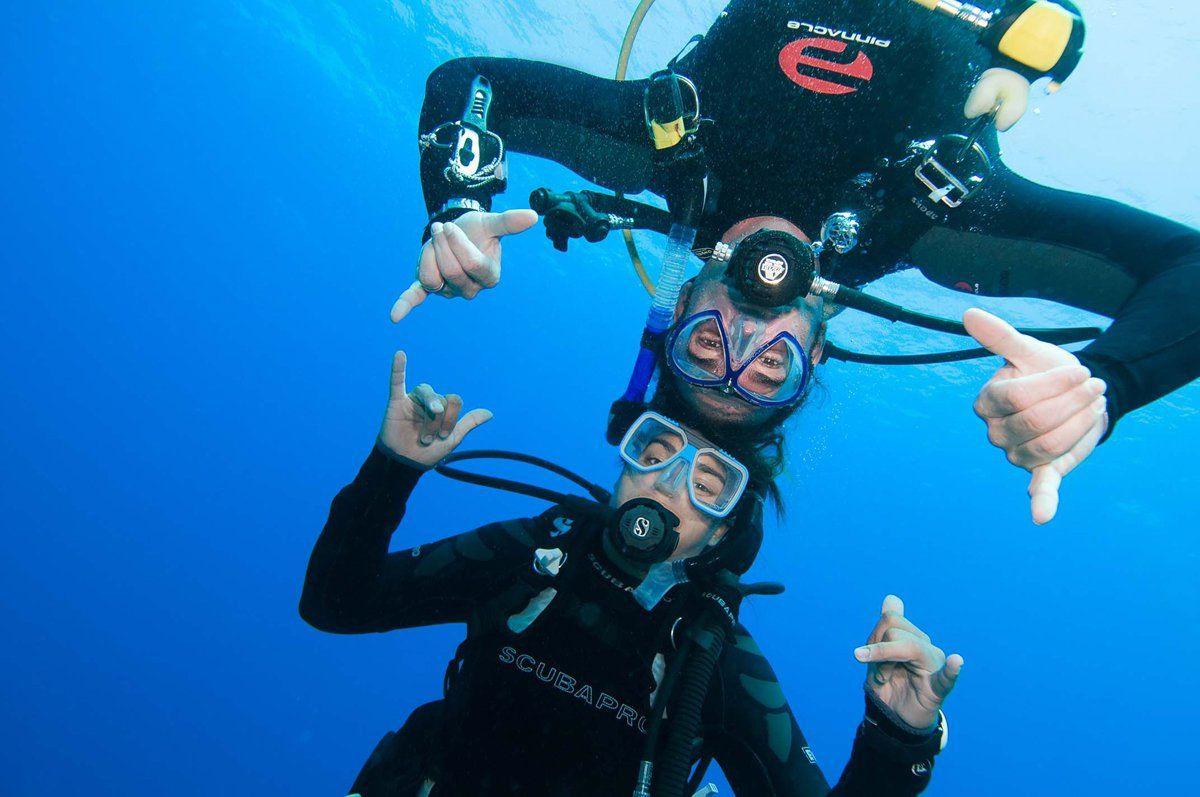 How long does it take?
Our courses take place over 6-8 weekends, depending on your schedule and performance level.
We run regular courses starting each month.
All pool sessions take place at our training pool in Chartwell Estates, Fourways, JHB. The open water sessions are hosted at Bass Lake in Henley On Klip.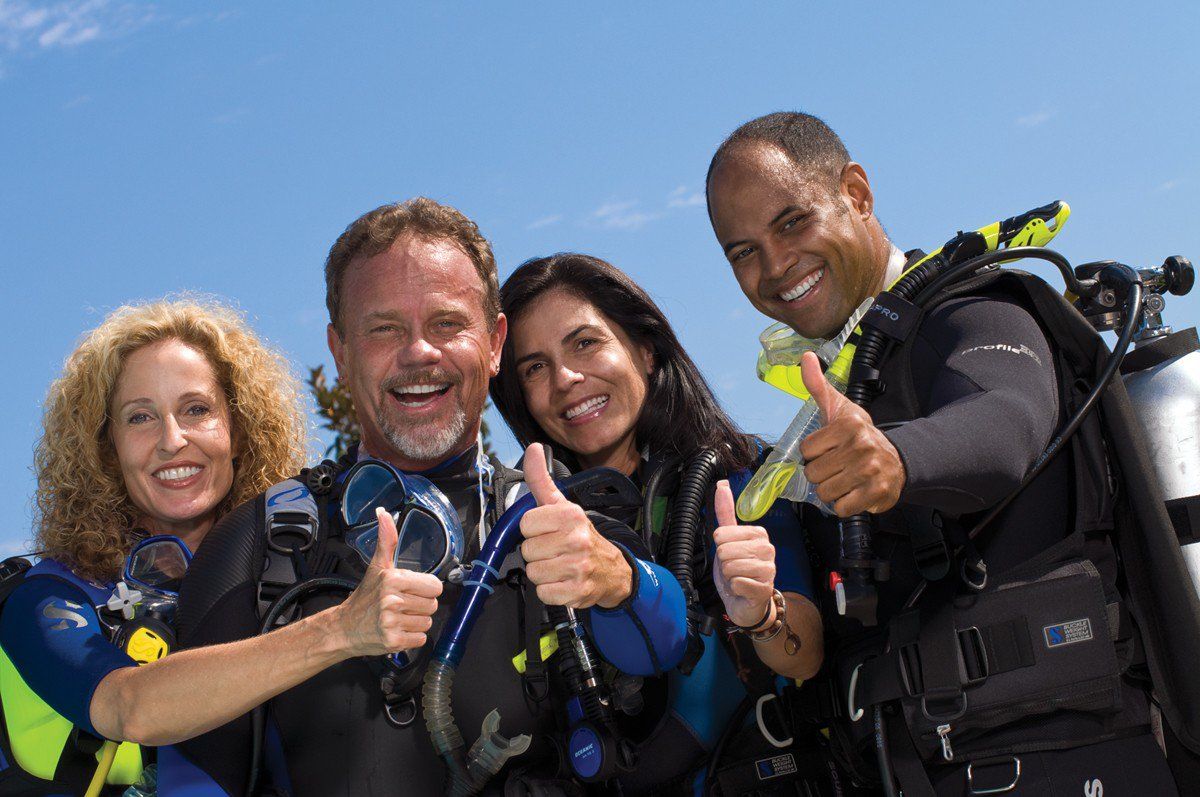 Do I need to study?

When you book, we will send you a PADI Crewpak containing everything you need to get started. Start reviewing the dive manual. Once on course, you will explore the dive theory in depth, as well as conduct all practical aspects of the course with your PADI Instructor.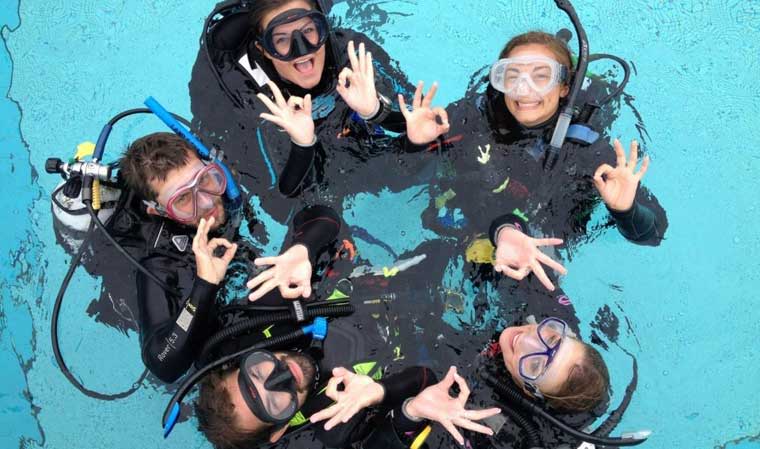 What gear do I need?

At this level of diving, we strongly recommend that all candidates have their own dive gear, including dive computer. However, we can provide gear where necessary:
Use Of : Snorkeling Gear (Mask, Snorkel, Fins) + Wetsuit
Use Of : Hard Gear (BCD, Air-system, Weight Belt & Cylinder)
We highly recommend that you invest in a wetsuit for your own personal comfort and hygiene.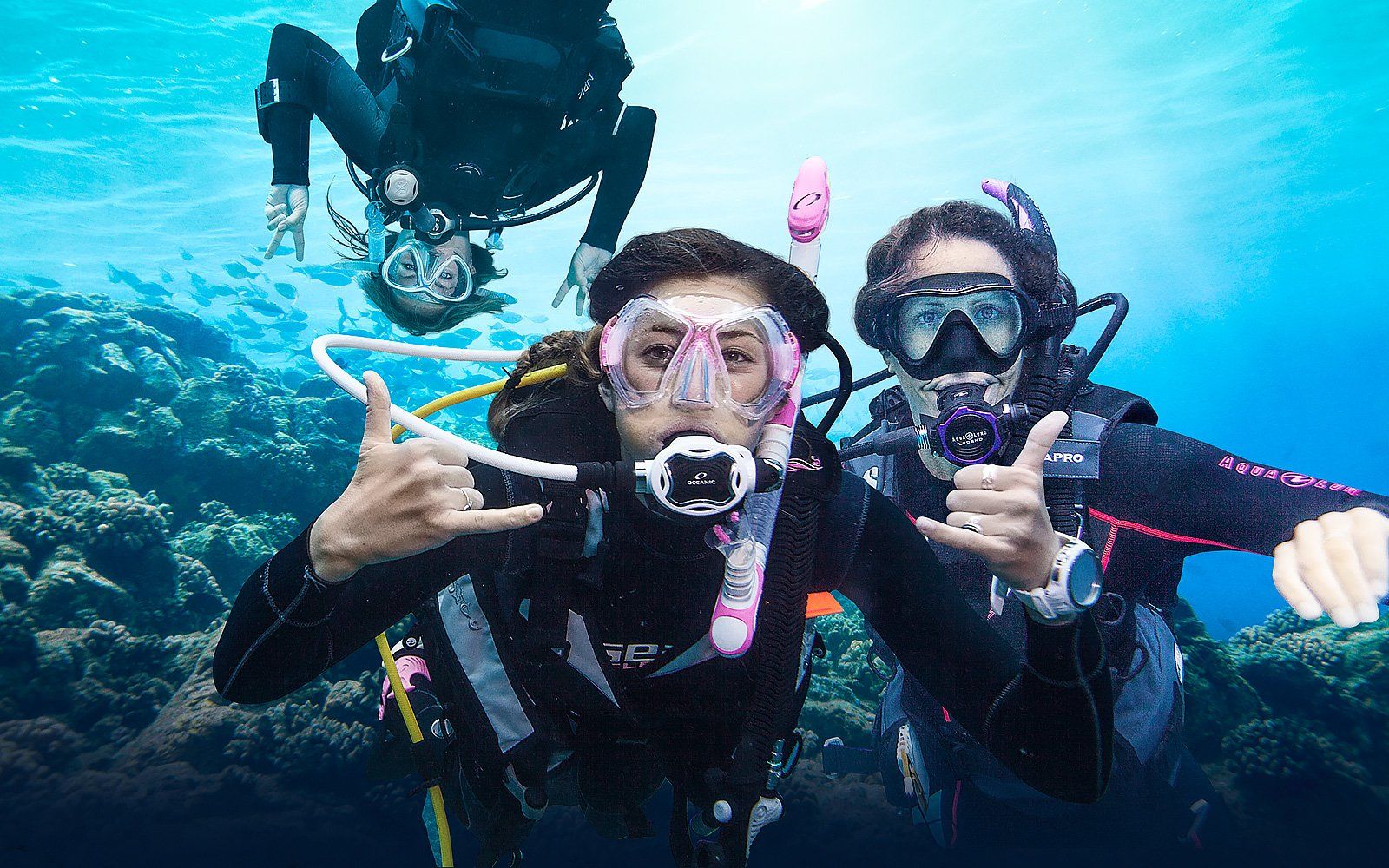 To attend the course, I must be...
Be 18 years or older
Be a Certified Rescue Diver
Supply copies of all certifying diving cards from your dive organization.
Show proof of 40 logged open water dives to start the course
Show proof of 65 logged open water dives before DM certification
Show a recent medical certificate stating you are "Fit to SCUBA Dive"
Hold First Aid & CPR certificate issued or renewed within last 24 months.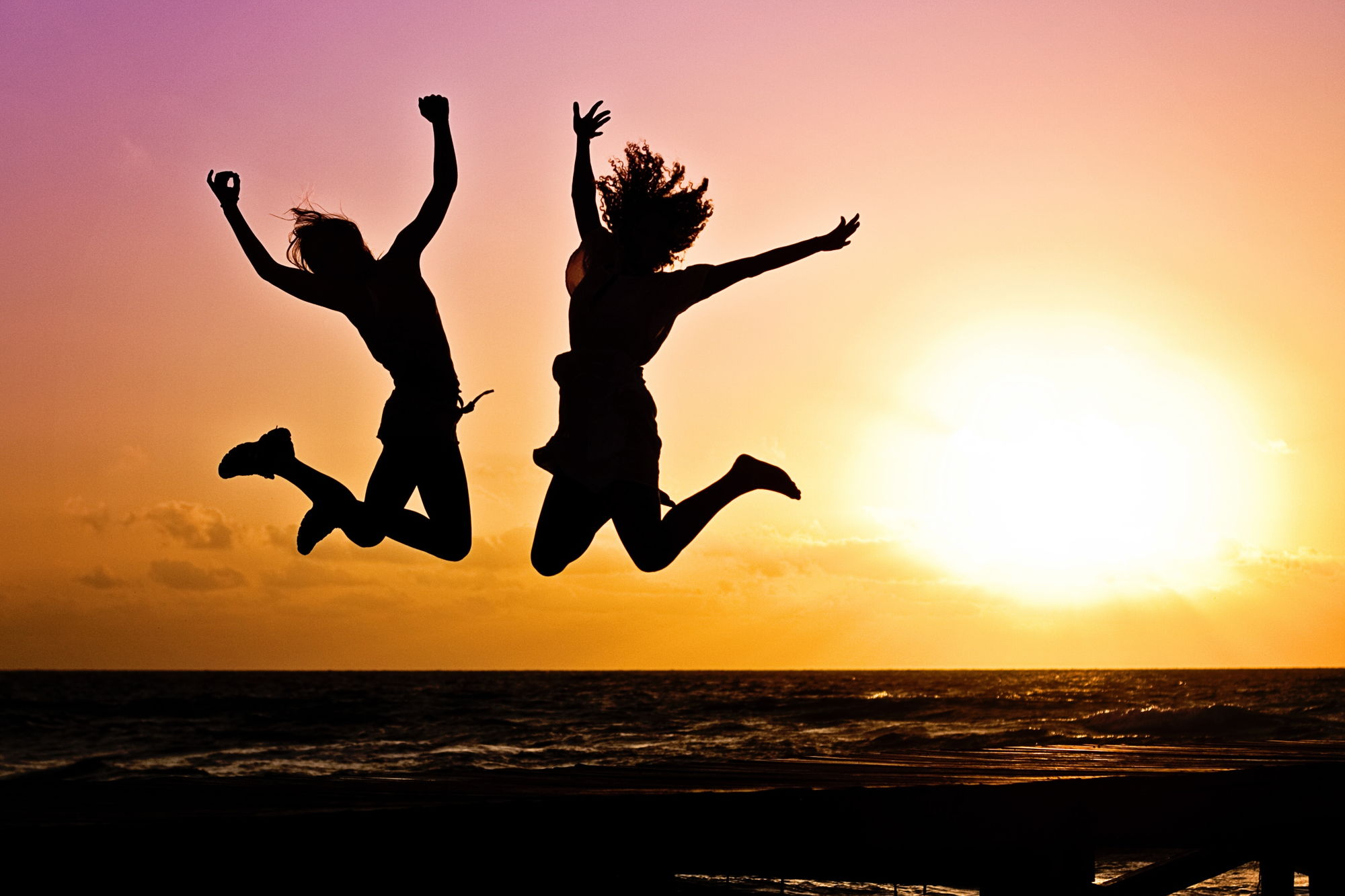 Our Money Back Gaurentee...

* Students will receive original PADI Scuba Materials
* The courses will be supervised by PADI Scuba Diving Instructors.
* High instructor to student ratios to ensure personalised attention.
* 100% Satisfaction MONEY BACK GUARANTEE!!
BASS LAKE PACKAGE
R6999 pp * Includes PADI Materials
Pool Sessions & Theory
@ Aquanzi Lodge, Fourways
Sat & Sun, 6:30am - 4pm
_______________________________________

Qualifying Dives 
@ Bass Lake, Henley-on-Klip
Sat & Sun, 7:30am - 4pm
* 75km from JHB
@ The Bass Lake Fresh Water Quarry
_______________________________________

Accommodation
Due to the close proximity,
45min drive from JHB,
we find most clients drive out each day.
There are some well-priced B&Bs
in the area for those who wish to stay over.
_______________________________________

Entrance Fees
Course excludes entry fees to
Bass Lake @ R150 pppd .
Overnight / Camping fees are additional.
* Entry Fees need to be paid in cash
* Subject to change without notice
_______________________________________

A great way to complete your course
without having to travel too
far from JHB...
The Bass Lake Qualifying Package is a great way to get your Scuba Certification completed without having to travel too far from JHB.

Pool Weekends : Sat & Sun, 630am - 4pm
@ The Aquanzi Lodge Pool, Fourways
Open Water Weekends : Sat & Sun, 7:30am - 4pm
@ Bass Lake Adventures, Henley-on-Klip +/- 75kms from JHB

Bass Lake is a reclaimed & rehabilitated open-cast quarry that has flooded with fresh rain & groundwater that is filtered through the surrounding dolomite rock. Bass Lake offers a good training facility with all necessary facilities such as ablutions and an on-site coffee shop.  

Over the years enthusiastic divers have taken it upon themselves to sink their own wrecks for us to explore and some of the more interesting ones include an old school bus, a helicopter frame and the fuselage of a single engined aeroplane. There is also a few bathtubs and toilets... weird.. but true...

There are camping facilities at Bass lake and there are a number of guest houses & B&Bs in the Henley-on-Klip town for those that are keen for a weekend adventure. However due to the close proximity to JHB we find most clients commute through each day.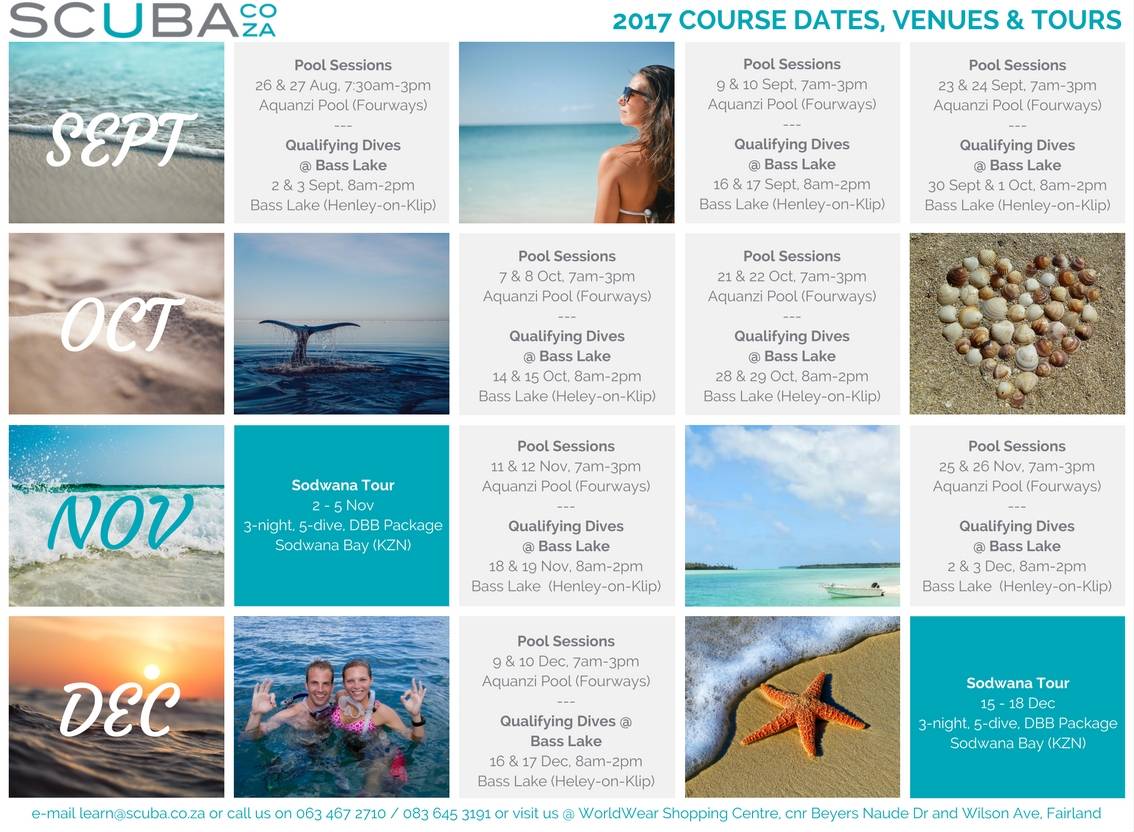 WHY BECOME A DIVE MASTER...? WATCH & SEE...
START THE ADVENTURE... START YOUR PADI DIVE MASTER COURSE TODAY!
PADI DIVE MASTER COURSE

DIVE MASTER COURSE SPECIAL
* R6999 PP * INCL MATERIALS
Summary:
PADI Dive Master Course * Special * Incl Materials
6 - 8 Weekends (12 Days) 7am - 4pm
Pool Weekends @ The Aquanzi Lodge Pool, Fourways JHB
Open Water Weekends @ Bass Lake, Henly On Klip
Course Includes :
PADI Materials & Crew Pack
Use Of : Snorkeling Gear (Mask, Snorkel, Fins) + Wetsuit
Use Of : Hard Gear (BCDs, Airsystems, Weightbelts & Cylinders)
Now Only R6999 pp * Limited Special Offer
Learn To Lead, Start The Journey to Becoming a PADI Pro!
Course Excl : PADI Registraion Fees